Community Partners: Click on Red Links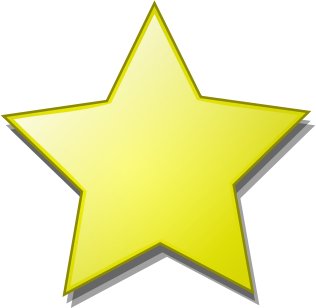 Here's a Special Thank You at all the businesses that support Beavercreek Elementary's Auction!
Abby's Pizza
Aries Apparel
Coasters Brew Pub
JJ Jump
12 Bridge Ciderworks
AAA
Abernethy Performing Arts Center
Albertsons Bakery Dept
All4Fun Cakes LLC
Angel Art Creations
Annie's Hang Ups
Arch Bridge
Arrowhead Golf Club
Barbers, The
Baskin Robbins - Fred Meyer Complex
Bath Fitters
Beavercreek Dental
Bent Shovel
Bi-Mart
BirdieFinish Golf
Bliss Nut-Butters
Blissful Night Mattress
Bob's Red Mill
Brian's Detailing
Bricks & Minifigs
Bruce Stewart
Buckin' Bean Coffee Roasters
Buel's Greenscapes
Buel's Impressions Printing
Bugattis
Burgerville - OC
Busch Home Life Furniture
California Pizza Kitchen
Camp Dakota
Casa Ixtapa
Cedar Ridge Quilts LLC
Change For The Health Of It - Revive Family Healing Center
Checkpoint Motors
Chipotle
Chocolates by Bernard C
Christi Wright-Ross
Christopher Bridge Winery
Circuit Bouldering Gym, The
City of Oregon City-Swimming Pool
Clackamas County Fire District 1
Clackamas County Historical Society
Clackamas County Sheriff's Office
Clackamas Repertory Theatre
Clackamas River Racquet Club
Clarkes General Store & Restaraunt
Classic Cycle, Inc.
Coffee Rush
Coin Toss
Columbia Gorge Interpretive Center Museum (Skamania County Historical Society)
Columbia Sportswear
Craft Brew Alliance
Cutsforth's Market
Darrel Simmons
Dave & Busters
Dave's Killer Bread
Dawn Legare
Desert Wind Inn
Designs With CryStyle
Downtown Oregon City
Dr. Haskett - dentist
Duck Store
E & N Inc
Eagle Landing Golf Course
Eastside Distilling
Elemental Tea and Coffee
Evergreen Aviation & Space Museum
FairyTail Grooming & Boarding
Family Fun Center (Bullwinkle's)
First Tee of Greater Portland (Children's Course)
Fish Slayer Guide Service
Flying Pie Pizzeria (Milw.)
Forest Edge Winery
Forge Hot Yoga - Formerly Bikram Yoga
Fred Meyer - OC
Full Sail Brewery
FUNdaMental Golf
G6 Airpark
Garage Coffee
Glowing Greens Blacklight Miniature Golf
Great Harvest Bread Company
Grotto, The
Growler Run - OC Point
Happy Valley Arts Academy
Harmony Road Music Center
Hawaiian Time - OC Point
Hops Beer Bar
House of Hair
Incognito Gun Concealed Accessories
Inn at Spanish Head Resort Hotel
Instruments Ballet Academy
J Frank Schmidt & Son Co
Jacobsen Pediatric Dentistry
Jigsaw Farm
Jill McMillan Photography
Jimmy O's Pizzeria
Journey Theater Arts Group
Just Bee Farms
Karen Holbert
Katy Mantalas
Keen
Kellogg Bowl
King's Raven Winery
Lauren Wallaert
Les Vignes Le Tendre
Leupold
Little Baja
Lone Elder Pizza
Lucky Rooster (same owners as Pioneer Pizza)
Lumberyard Indoor Bike Parks
Maryhill Winery
Mathnasium - West Linn
Max Muscle Sports Nutrition
Maximus Salon
McFarlane's Bark
McMenamins Pubs and Breweries
Menchies
Mesa Fresca
Mike's Drive In
Modern Twist Balloons
Molalla Bowl
Mr Fantastic Kidrageously Funny Magician
Musem of the Oregon Territory
My Gym - Happy Valley
Nancy Masters
Nicholas Carpet Care
Noel Orthodontics
Northwest Fencing Center
Northwest Limousine and Towncar Service
Nothing Bundt Cakes
OnPoint Community Credit Union
Orange Theory
Oregon City Children's Theater
Oregon City Chiropractic and Auto Injury
Oregon City Garbage Co.
Oregon City High School Athletic Dept
Oregon City Police Department
Oregon City Sporting Goods (OC Sports)
Oregon City Tattoos
Oregon Garden
Oregon Museum of Science and Industry (OMSI)
Oregon State Athletics
Oregon Wool Traders
Oriental Trading Company
Papa Murphy's Pizza
Party Factory Events
Pendleton Round-Up
Perfect Look
Perky Pantry
Pet Wants PDX
Picaboo
Pietro's Pizza
Pioneer Pizza
Pioneer Rental
PlayDate PDX
Ponzi Vineyards
Portland Center Stage
Portland Children's Museum
Portland Japanese Garden
Portland Nursery
Portland Party Works
Portland Rose Festival Foundation
Portland Saturday Market
Portland Timbers/Thorns (Providence Health & Services)
Portland Walking Tours
Precision Elite Gymnastics
Prosser Chamber of Commerce
Providence Festival of the Trees
Redland Cafe
Ring
Rogue Brewery
Sacred Summit
Safeway Bakery Dept
Scholastic Books
Seaside Museum & Historical Society
Seattle Children's Theater
Serendipities by Dena
She Shed Vinyls
Sherwood Ice Arena
Singer Hill Café
Sky High Sports
Splat Action Paintball Park
Sport Clips - West Linn
Stancell Graphics
Starcycle- Happy Valley
State Farm - Jeff Landstrom
Sticks and Stones
Stumptown Coffee
SuperPlay
Sushi Valley
Sweet Chaos
Sweet Thangs Bakery
Sylvan Learning
Templeton Equestrian
Teresa Simmons
The Human Bean
The Robert's Project
Thrive Therapeutic Massage - Revive Family Healing Center
Thunder Elite Cheerleading
Timberline Lodge
Toki Sushi & Teriyaki
Top Golf
Traditional Medicinals Tea
Trailblazers
Triple Play Family Fun Park
Two Chicks & a Rooster Catering
Urban Warrior
Utopia Woodcrafters
Vista Optical - Fred Meyer Complex
Wenzel Farm Fantasy Trail
Wheel Fun Rentals
Wheel of Fortune
Whiskey Hill Winery
Wilco
Wild Mike's Ultimate Pizza
Wild Waves Theme Park
Wildlife Safari
Willamette Jet Boat Excursions
Willamette Valley Vineyards
Winterhawks Skating Center
Winter's Hill Wine
Wondering Duck
Woodburn Dragstrip
Wooden Shoe Tulip Festival
World of Speed
Young Art Lessons & Gallery - Washington Square
Youth Music Project
Zoobooks